Mathiesen Plast A/S (founded 1947) mainly produces and sells a wide range of capsules and caps in many varieties and colors.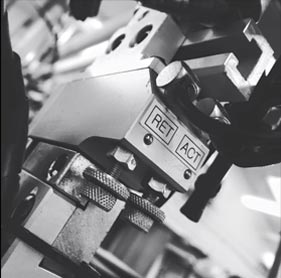 We have 13 injection molding machines with a capacity of 23 to 130 tonnes of closed pressure, and also makes loading of packages and posts
We spray all your plastic items and buy packages and inserts.
During the manufacture of the plastic items, continuous samples are taken for inspection purposes.
All produced items are checked on the sorting table for shock absorption and subsequently installed. with a pack or post that is either pressed in the subject or glued / welded
Delivery time is on average 14 days, but the most traded items stocked to a limited extent.